Board of Directors
The Board has a wealth of mining, finance and governance experience across a range of industries and jurisdictions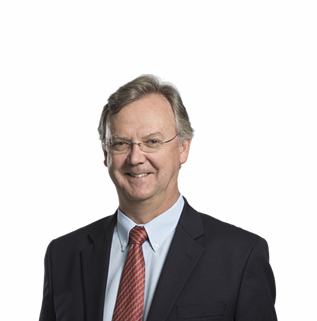 David Hathorn
Chairman
David Hathorn is the ex-CEO of the Mondi Group (30 April 2017). The Mondi Group, is a FTSE 100 global packaging and paper listed group on both the London and Johannesburg stock exchanges, with operations in 30 countries and employing 25,000 people. The Mondi Group performed exceptionally well under David's leadership.
Before Mondi, David was at Anglo American, where he was a member of the Group Executive Committee from 2003 and an Executive Director of Anglo American PLC from 2005, serving on several of the Boards of the Group's major mining operations.
Brad Sampson
Chief Executive Officer
Brad Sampson has more than 25 years resources industry experience building and operating large scale mining projects internationally including in West and Southern Africa. A qualified Mining Engineer, he has held leadership and board roles in several public listed companies.
Brad has led the successful turnaround of mining businesses in Cote d'Ivoire and the DRC and has previously been the CEO of Discovery Metals and held General Manager roles at Gold Fields operations in South Africa and Australia.
Jonathan Trollip
Non-Executive
Jonathan is a globally experienced Director (Executive and Non-Executive) with over 30 years of commercial, corporate, transactional, governance and legal experience. He is currently the Non-Executive Chairman of Global Value Fund Ltd (ASX listed), Plato Income Maximiser Limited (ASX listed), Spheria Emerging Companies Limited (ASX listed) and Future Generation Investment Company Ltd and Antipodes Global Investment Company Ltd and holds various private company Directorships in non-profitable organisations.
Jonathan is also a Principal and Director of Meridian International Capital Limited, which is a Sydney (Australia) based structured finance group where he has been in engaged for the past 22 years. During this time, Jonathan has been involved in financing numerous resource transactions in various global locations.
Prior to this, Jonathan was a Partner with Herbert Smith Freehills law firm. He holds postgraduate degrees in economics and law, he is an admitted attorney in both England and Australia and is a Fellow of the Australian Institute of Company Directors.
David Netherway
Non-Executive
David Netherway is a mining engineer with over 40 years of experience in the mining industry. He was involved in the construction and development of the New Liberty, Iduapriem, Siguiri, Samira Hill and Kiniero gold mines in West Africa and has mining experience in Africa, Australia, China, Canada, India and the Former Soviet Union. Mr Netherway served as the CEO of Shield Mining until its takeover by Gryphon Minerals.
Prior to that, he was the CEO of Toronto listed Afcan Mining Corporation, a China focused gold mining company that was sold to Eldorado Gold in 2005. He was also the Chairman of Afferro Mining which was acquired by IMIC in 2013. Mr Netherway has held senior management positions in a number of mining companies including Golden Shamrock Mines, Ashanti Goldfields and Semafo Inc.
Mr Netherway is currently the Chairman of AIM & TSXV-listed Altus Strategies plc and the non-executive director of ASX-listed Canyon Resources Ltd. He also holds various private company directorships.
Wouter Pulinx
Non-Executive
Wouter Pulinx serves as a legal counsel in the Belgian office of Sociedad Química y Minera de Chile S.A. overseeing legal operations in commercial offices in the AMEA area. He has over 8 years of tax, compliance and legal experience.
Previously Wouter has worked as a tax lawyer at DLA Piper LLP.